Lean Professional Staffing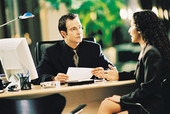 MBE Dynamic Healthcare Services, Inc. specializes in providing Staff and Management services, and we rely on our accountablity, reliability and commitment to excellence to attract people with similar or identical qualities. Our team of experts will work closely with our clients to understand their respective unique needs as an employer and will apply their industry experience to match those needs with the most qualified candidate(s) in the industry.
We will evaluate both our client and potential candidates to enable us to refer the right candidate, for the right position, at the right time, for the right cost to our client.
Our database s populated with qualified, licensed and experienced for both short, long term temporary and permanent placement for lean professionals.
Lean Six Sigma Green Belt (GB): These lean professionals will be handling your projects on more part‐time basis using the entire DMAIC methodology.



Lean Six Sigma Black Belt: These are lean project executioners using the DMAIC (Define, Measure, Analyse, Improve and Control) methodology.

Lean Six Sigma Champion: Thes lean professionals are champions in deployment and project execution. In addition to more in‐depth knowledge about Lean/Six Sigma, this individual emphasizes the roles and responsibilities of Champions. Champions are typically chosen from the organizational positions next to the executive level directors, top‐level managers, etc.
Lean Six Sigma Master Black Belt: These comprehensive and extensively trained professionals are internal trainers, coaches, and mentors above Black Belt status. Their prestigious training program enables them to assist companies that desire to become self-sustaining in implementing Lean/Six Sigma programs.